Has an idea of enjoying jungle safari at Dandeli just struck your mind? Well, this adventure is worth giving a try when you have no room for trying anything less than awesome. Sitting on the banks of river Kali, this small town attracts thousands of tourists every year. Its jungle adventures are something you shouldn't miss if Dandeli is on your radar these vacations. Here are a few reasons to consider Dandeli for jungle safari adventures: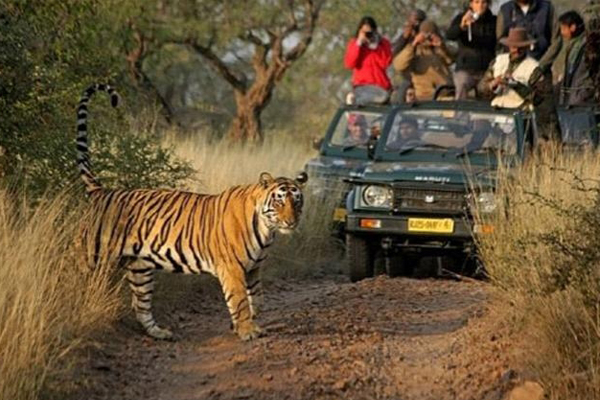 Dive Deep Into Nature
Want to dive deep into the scenic views of natural horizons of forests? Or, just want to discover unfathomed streams of dense jungles? The Dandeli Jungle Safari has got it all, in fact, in a plenty that will blow your mind. These adventures are even more interesting than hiking or trekking as you travel in an open roof jeep that might be a new thing for many travelers. Altogether, it's an immersive experience that connects you with nature.
Get Close Encounters With Wildlife
Walk past the leopards, see baby elephants or locate monkeys doing notorious things in their natural habitat. The Dandeli jungle safari lets you explore the undiscovered side of jungles and arrange lovely encounters with their wildlife animals who make guests laughed with their charming activities. It's your golden opportunity to travel through the dense forests and spot some rare animals like Bison, foxes, etc.
Visiting jungle safari at Dandeli means seeing nature and wildlife at its best. Observe the wildlife habitats like never before. Conveniently ride across the lush green jungle that makes travelers fall in love with its mesmerizing views. Literally, there is a lot to explore in Dandeli on jungle safari trips as fun never ends here. Just make sure that you have an experienced jungle safari guide with you to make this tour more interesting.
Share This